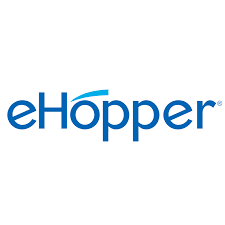 Київ
Successful U.S. IT product company looking for Customer Support Specialist to join our team. We provide Customer support and Implementation for businesses in the US market that use our products.

Profile:
• We provide customer support and Implementation for business in retail and hospitality all over the world that use our products
• We are looking for enthusiastic team players with excellent English communication skills and desire to be a part of the international Client support team (based in Kyiv)!
• You are an analytical thinker, technical-minded and customer-oriented person with problem-solving abilities and strong customer's needs understanding. Ideally, you have a Technical background or a strong desire to explore the field of software products.
Requirements:
• Fluent and literate English (MUST!);
• Ability to work at night shifts (we provide a corporate taxi);
• An experienced PC user (General Microsoft Windows knowledge).
• Ideally, you have Technical background or strong desire to explore the field of software and Hardware products;
• Training and time-management skills
Soft Skills:
• Communication;
• Listening;
• Conflict Resolution;
• Empathy;
• Positivity;
• Self-Control.
Would be a plus:
• Previous experience in support function (is a big plus);
• Technical background and IT education ( is a huge plus).
• Experience in working with CRM and Jira;

Why you should choose us:
• We are a product company and you will have a great opportunity to work with advanced and progressive products;
• Our position — great opportunity to implement your ideas!
• We are focused on growth and innovation;
No bureaucracy.
Compensation & Benefits:
• Work in successful U.S. IT company with an international team;
• Participation in challenging project that is famous and successful in the U.S. market;
• Career and proficiency development plans;
• Competitive salary;
• Stock Option Plan for all employees
• Paid vacation and sick leave;
• Health insurance;
• Free English courses with native speakers;
• Referral program;
• Friendly atmosphere and corporate events;
• Comfortable office near downtown close to the metro station.

Responsibilities:
• Help existing and prospective customers by providing them timely and accurate information about products;
• Identify, analyze and troubleshoot technical issues and provide effective solutions;
• Respond to support queries via email, phone, and chat;
• Address procedural, configuration, software, hardware, and merchant services related issues;
• Provide clear and complete documentation and notes on all service inquiries.
• Provide implementation support including account configuration, menu building for restaurants, product configuration, product catalog optimization
Щоб відгукнутись на вакансія переходь за покликанням: https://jobs.dou.ua/companies/ehopper/vacancies/173496/?fbclid=IwAR0h7aC-mLA-6QQFYhnH2s_iUGDZb3ibwnh7JDHbo1oOnA0g2iRaQW6Ao4I