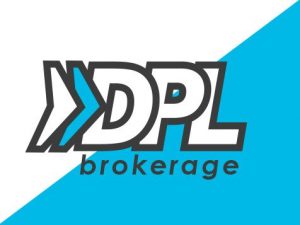 Для студентів 3-6 курсів.
Головна вимога – високий рівень англійської мови, все інше – твоє прагнення та бажання навчатись!
м. Рівне
Опис вакансії
Double Power Logistics is seeking an experienced Sales Representative! We are looking for someone with a strong sales instinct. Ideal candidates are independent, result oriented and reliable who are seeking a commission-based freight sales opportunity.
What you will be doing:
attracting potential customers;
identifying and assess customers' needs to achieve satisfaction;
building and maintaining strong, long-lasting customer relationships;
retaining existing customers by providing high-quality service;
ensure timely deliveries.
We'll be a perfect match if you:
have B2+ English level (writing and speaking);
are responsible;
have good communication and persuasion skills;
have good time management skills / Ability to work Monday — Friday (3PM — 12AM);
have freight brokering and/or trucks dispatch experience and/or sales experience (it's not a must but will be a big plus);
are stress-resistant, multitasking, attentive to details, a team player, have problem-solving, decision-making and negotiation skills
are eager to learn a lot of new information and quickly dive into the work;
…we'll help you with the rest, no worries.
We will offer:
Comfortable work conditions Cozy office space has a convenient location and is equipped with necessary things for comfortable work. Kitchen, rest zone, coffee, training area, free parking lot, and even more coming soon.
Fully paid trial period No partially paid trials, you'll be paid as every other employee from the first day you're accepted for the position and finished trainings.
Growth and development Our young team will mentor you, provide you with all required training, and help you to become a sales superstar.
To apply please send your CV in English with a detailed description of your career, experience, skills, and projects. If you're a student or a graduate and don't have anything to put on your CV yet, that's fine, just send us a few words about yourself, a brief description of your skills, and educational background.
Щоб відгукнутись на вакансію переходь за покликанням : https://www.work.ua/jobs/4352096/ або пиши на ел. скриньку jobs@dplbrokerage.com